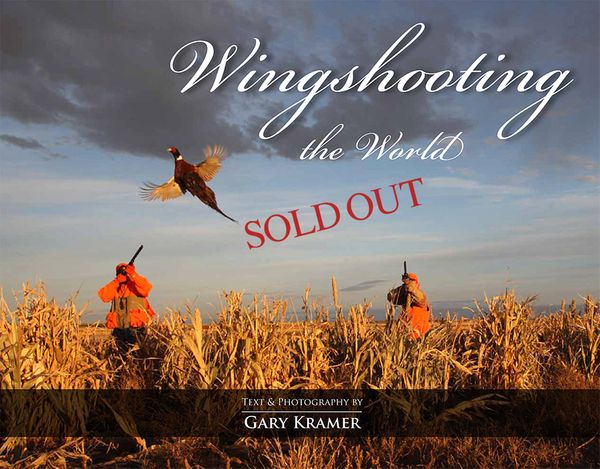 WINGSHOOTING THE WORLD - STANDARD EDITION - SOLD OUT
Through the words and images of award-winning photographer and writer Gary Kramer, readers are taken on a visual journey to the far corners of the globe in search of waterfowl, doves, partridge, pheasant and a host of other winged quarry. His unique writing style, ability to capture the essence of the hunt and the birds these shooters pursue makes this book a milestone achievement. This volume is the most ambitious book ever attempted on the subject of worldwide bird shooting.
Highlighted are 30 destinations in 17 countries, from the snow-capped peaks of Iceland and the boreal forests of Canada's Northwest Territories to the bushveld of South Africa and the vast marshes of Argentina's Parana River. In between, are destinations in the United States, Mexico, Nicaragua, Bolivia, Paraguay, Uruguay, United Kingdom, Slovakia, Czech Republic, Hungary, Spain and New Zealand. The lodges range from elegant trains in Scotland, castles in Hungary and Slovakia and lavish estancias in Argentina to comfortable lodges in the United States and Mexico.
As you turn the pages, you will be transported to wingshooting locations that you may know well and scenes that you have probably only dreamed about. If you are a well-traveled sportsman with a lifetime of experience or armchair reader, this book will help you relive the memories and dream the dreams.
Coffee table book, hardcover, 300 pages, 625 color photographs
Standard Edition author signed books: $94.95 - postpaid in US
Foreign addresses require additional postage - contact us
SOLD OUT