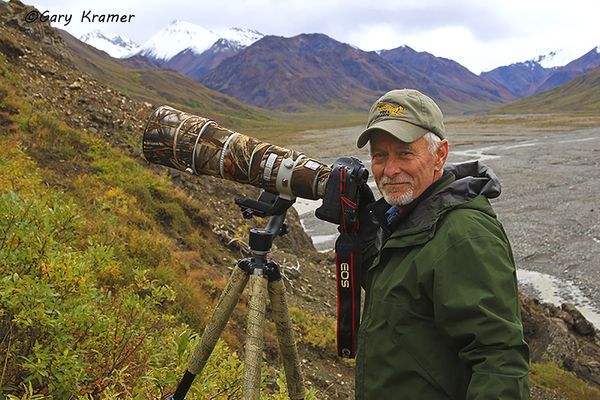 GARY KRAMER
Gary Kramer is a full-time outdoor writer and photographer based in Willows, California. With 250,000 images in his photo files,15,000 published images and more than 1,500 articles to his credit, Gary is one of the Nations' most active outdoor writer/photographers. His photo files include the most complete collection of waterfowl images by a single photographer with 166 species (of the 167) from around the world. Gary has published more waterfowl (duck, goose & swan) photos than anyone on earth.
He is a Contributing Photographer for Sports Afield and an Editor at Large for Shooting Sportsman. His images and words are regularly published in most outdoor magazines in the United States including American Hunter, Ducks Unlimited, Gray's Sporting Journal, National Wildlife, Living Bird, Shooting Sportsman, Delta Waterfowl, American Angler, Wildfowl and others; along with books, calendars and corporate advertising. Gary is the author of seven books. He has won numerous awards including "The Best of the Best" and "People's Choice" awards in the Outdoor Writers Association of America photo contest and the National Wildlife Magazine photo contest. In 2011, Gary was inducted into the California Waterfowler's Hall of Fame. In 2023, his newest book Waterfowl of the World, was awarded a gold metal in the Benjamin Franklin Independent Book Publishers Association Awards.
A US Navy Vietnam veteran, Gary earned Bachelor and Master of Science degrees in wildlife biology from Humboldt State University. For 26 years he was a wildlife biologist and refuge manager with the US Fish and Wildlife Service. His last position was the manager of the Sacramento National Wildlife Refuge Complex in northern California, where habitats are managed primarily for wintering waterfowl. Gary retired from the Service to pursue his writing and photo career full-time.
Gary has traveled the globe for more than four decades - to the sands of the Sahara in Egypt and Chad, the alpine tundra of Sweden, the Pampas of Argentina and Uruguay, the moors of Scotland and the swamps of Zambia and Botswana. Gary is arguably the most traveled photographer/outdoor writer in the United States and has hunted, fished and photographed in 80 countries.